A Sneak Peak At What's Coming - v4.1
Fadr v4.1 marks the release of several new smaller features and improvements. You may have also noticed the site looks a little different - we freshened up our signature orange color and tweaked a few other visuals! We also have a sneak peak of more improvements we will be making to remixes in the coming weeks.
Understand Key and Tempo
When previewing stems on the stems page, you will now see the current chord as the song plays. This is the same chord progression that is available when you download the MIDI file, but now much more visually accessible! We have also added a metronome to the remix page that will match the currently selected tempo - just click the metronome icon next to the tempo selector to turn it on. We hope this will make it easier to get your stems aligned while making remixes.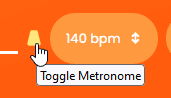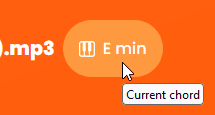 Remix Browser
Additionally, we have made some improvements to the stem browser and added an all new remix browser. With the remix browser, you can now save and load an unlimited number of remixes on-demand. You can also now upload a thumbnail image to every stem and remix to make them more unique and individualized. Finally, there is now a "Public Stems" option on the remix page. Public stems are provided by Fadr and can be used in remixes by everyone! There are only a few there now but we plan on greatly expanding the available library in the future.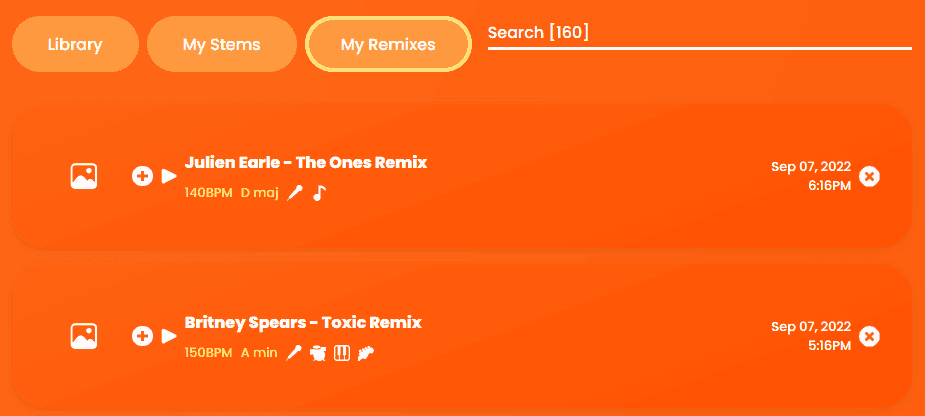 Upload Images For Stems and Remixes
Now, you can also upload image thumbnails for all of your stems and remixes. This should help with keeping track of your creations and adding your own personal touch.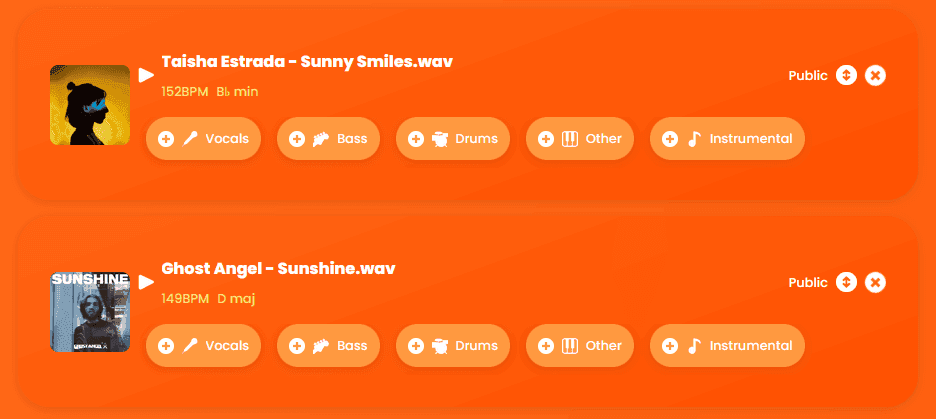 Coming Soon
We anticipate releasing Fadr v4.2 within the next few weeks - this update will allow much more fine control over your stems when making a remix. You will be able to move and trim your stems just by dragging, as well as create your own sampled loops by repeating a trimmed stem multiple times.
As always, thanks for using Fadr, and we can't wait to hear what you make next! Send us your creations on Instagram and Tik Tok! If you have any feedback or suggestions for the site, please fill out our Contact Form.