Next Level Features
NEW
Individual Drum Stems
Separate drum stems into kick, snare, and everything else.
Learn more >
NEW
Fadr Stems Plugin
Create stems of any song in your DAW.
Learn more >
Pro Stems
The finest AI stem separation on the planet delivered in 30 seconds or less.
WAV Downloads
Download all of your results in lossless, 32 bit WAV format for professional applications.
Remix Editor
Remix and mashup anything with AI sync, leaving creative decisions to you.
Voice Swap
Upload songs and swap the singer's voice using a library of quality options.
Midi Detection
Automatically extract key, chords, and midi for every non-drum stem you make.
Individual Remix Tracks
Download individual tracks from remixes so you can keep working in your DAW.
Unlimited Storage
Unlimited cloud storage for your results so you can access them forever.
Sample Anything
Experience the first ever individual drum stem separation tool. Extract kick, snare, and other drum stems from any song. Turn your favorite songs into an unlimited library of pro samples.
Learn more >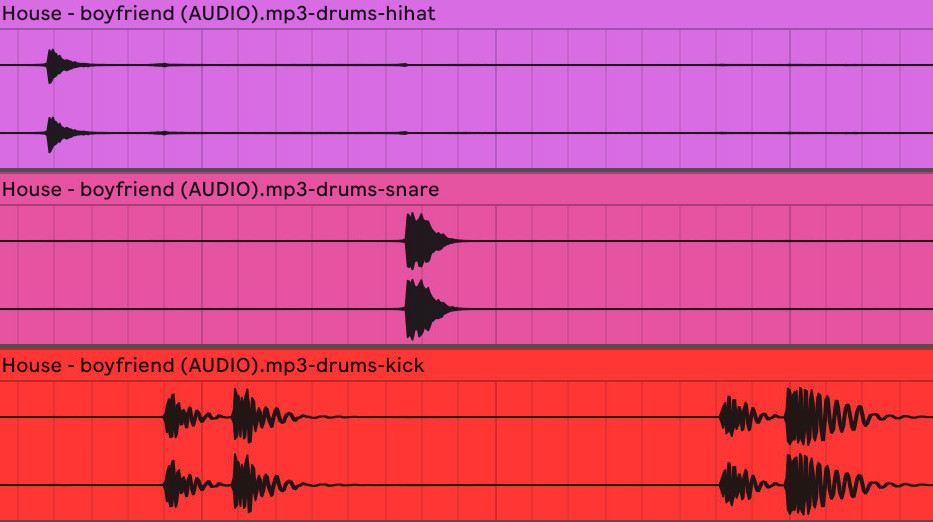 Level Up Your DAW
Access the best stems on Earth from inside your DAW with the Fadr Stems plugin. There's so many ways to use Fadr Stems - fix old mixdowns, revitalize iPhone/handheld recordings, sample sounds from any song, and so much more.
Learn more >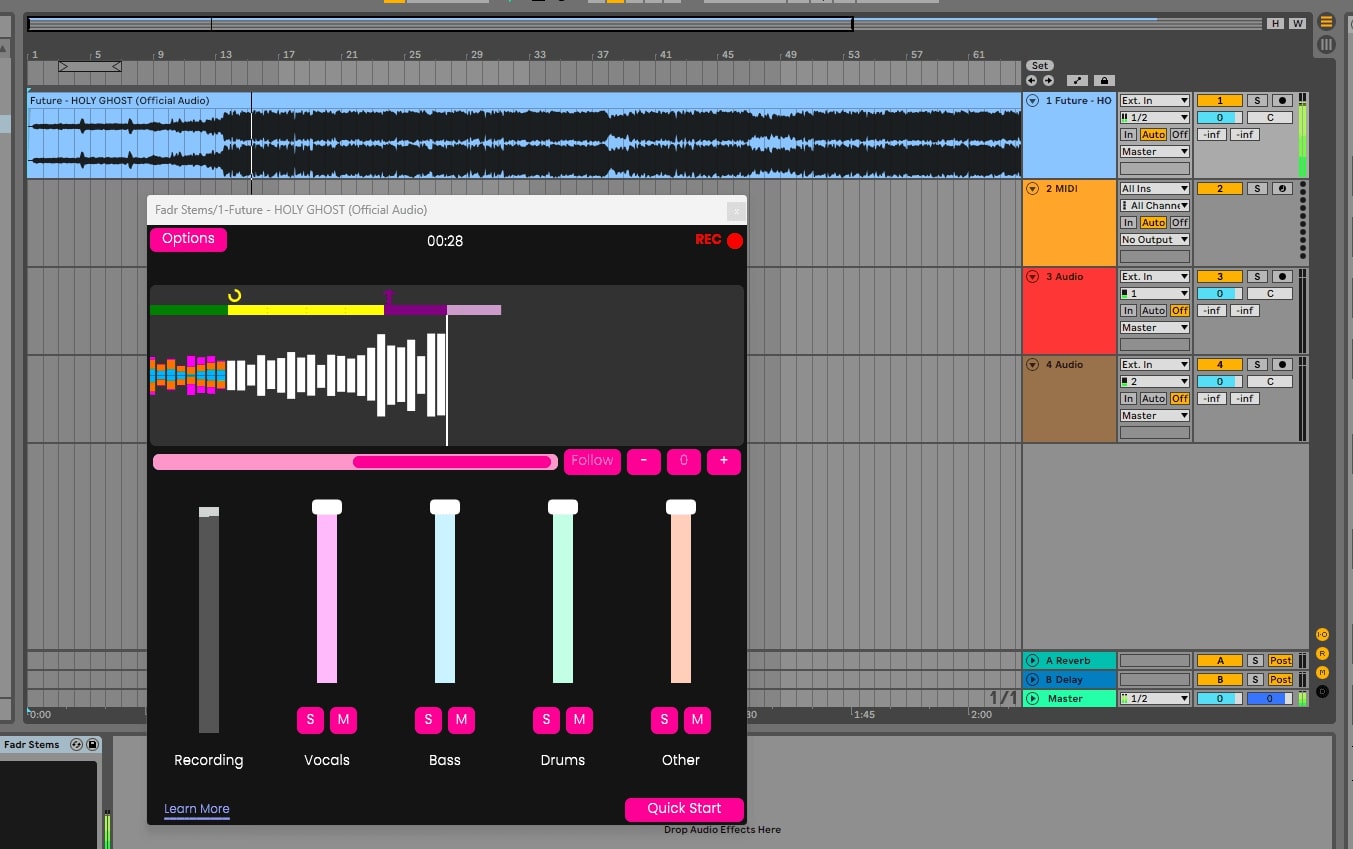 Frequently Asked Questions
What is included in a Fadr Plus subscription?
What happens when new features come out?
How much does Fadr Plus cost?
What if I'm not 100% satisfied with Fadr Plus?
How do I cancel a Fadr Plus subscription?