June Remix Contest Announcement
We are excited to announce our first remix contest for our users, where you have a chance to win up to $2750 worth of prizes.
For the contest, you will be creating your own remix of "The Ones" by Julien Earle which you will upload to Fadr's contest page. There are two ways you can create your remix for the contest submission:
Share Your Remix On Fadr
You can create your remix within Fadr's own mashup and remix maker at fadr.com/remix using the stems from the contest song. Once you have created your remix, you can share it to the explore page for uploading your entry.
Use Your DAW Of Choice
You can also create your remix within your DAW of choice. Simply download the stems from the remix or contest page, and import them to your DAW where you can produce your remix. Then once you are finished, you can upload your entry in the contest page.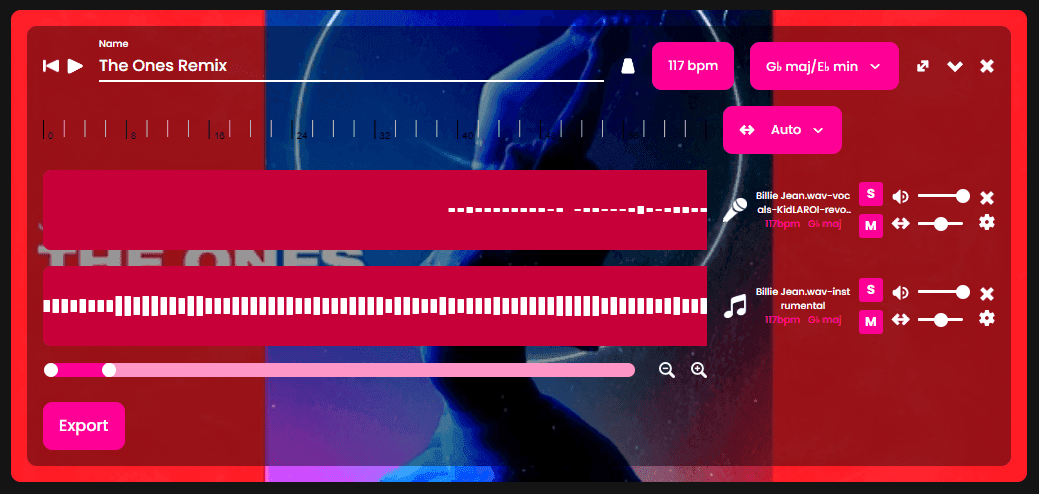 Prizes
The prizes of the contest will include the following:

You will also get a free one-month coupon code for a Fadr Plus subscription for just entering the contest. Once you post your entry, you will receive an email with the code for our subscription.
On Thursday, July 6th at 12 p.m. PDT, we will be announcing the winners on stream through both Instagram and TikTok. Our judges will include Sabrina Seidman, Fadr devs, and a potential guest artist. After winning any of these prizes, we will contact you through email where you will be able to receive your prize.
Fadr allows you to extract the instruments, vocals, midi, and chords from any song, then use AI to create great remixes and mashups instantly. And best of all, its largely free for life, with a couple pro features saved for the premium subscription. Use the Stems Page to start uploading songs, and the Remix Page to try AI remixes!
As always, thanks for using Fadr, and we can't wait to hear what you make next! Send us your creations on Instagram and Tik Tok! If you have any feedback or suggestions for the site, please fill out our Contact Form.