The Fastest and Highest Quality Stems On The Planet - v3.0
After months of extensive research and development by Fadr engineers, we are excited to announce Fadr v3.0! We have completely overhauled our stemming AI and infrastructure to provide you with the highest quality stems from our cutting edge AI in the shortest possible time. In addition to the quality of the stems themselves, we have also introduced a plethora of new features that you should find helpful.
Our New Stemming AI
We have implemented a brand new state-of-the-art AI model to deliver you the best possible stems. Our new model produces stems with nearly two orders of magnitude lower distortion compared to our previous model, meaning that your stems won't sound metallic or washed out, and there will be very little bleed-through from other stems. Even though our new model is much more computationally complex, you'll be pleased to know that getting your stems won't take any longer. We have optimized our server infrastructure to minimize the compute time and ensure that you get your stems back in a minute or less. All of our stem processing runs in parallel, so your stems will still take the same amount of time when the site is under load.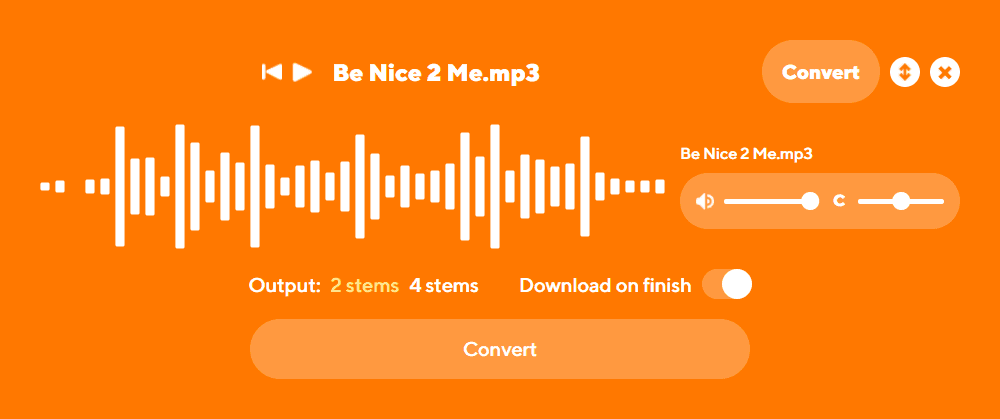 Fadr's New Stemming AI
Save Your Stems In The Cloud
Not sure if you'll need more stems than just the vocals and instrumental? Now, there's no need to worry - every time you upload a song we'll process five stems: vocals, bass, drums, other, and instrumental. The instrumental stem is just the combination of the bass, drums and other stems. When playing back stems on the website, you can choose which stem combination you want to preview, and when you download stems you will get all five stems. We've also greatly improved how your songs are stored on Fadr. Every time you upload a song, it will automatically be processed and stored in the cloud forever - meaning you can download your stems at any time.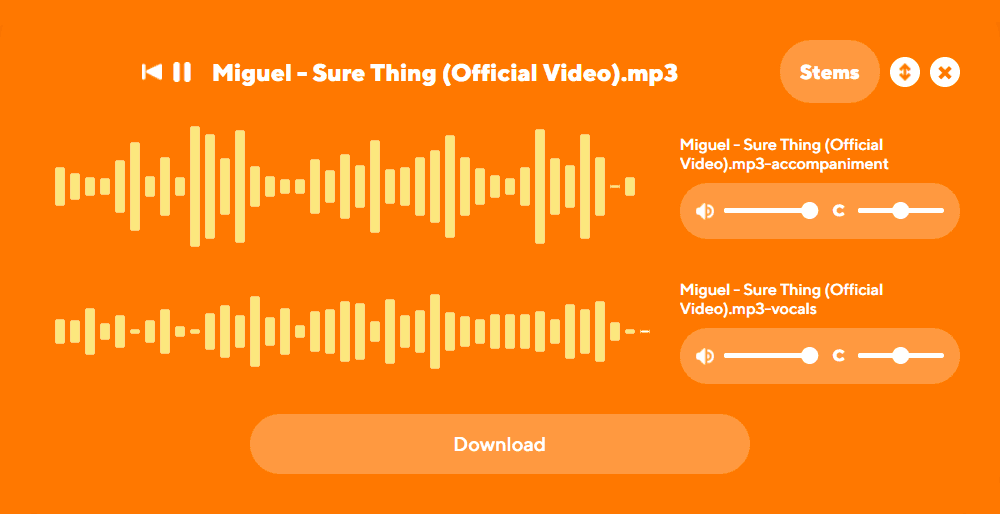 Save Your Stems In The Cloud
For more information about stemming songs with Fadr, please see our stemming tutorial at the Help Page.
As always, thanks for using Fadr, and we can't wait to hear what you make next! Send us your creations on Instagram and Tik Tok! If you have any feedback or suggestions for the site, please fill out our Contact Form.