Extract Any Melody As Midi - v4.4
The Fadr v4.4 update has just arrived! We've made big improvements to our MIDI extraction AI, and now you can extract the melody from your vocals, bass, and other stems to midi, along with the chord progression midi you were already getting.
New MIDI Extraction AI
We've just deployed a brand new AI to deliver you the highest quality midis available on the market. Our AI can extract precise melodies from any type of instrument within your vocals, bass, and other stems. We hope this will be helpful for expanding the possibilites of your musical projects. Our new AI will run automatically whenever you convert a song and the new midis can be downloaded using the "Download MIDI" button. Head to the Stems Page now to start making more midis!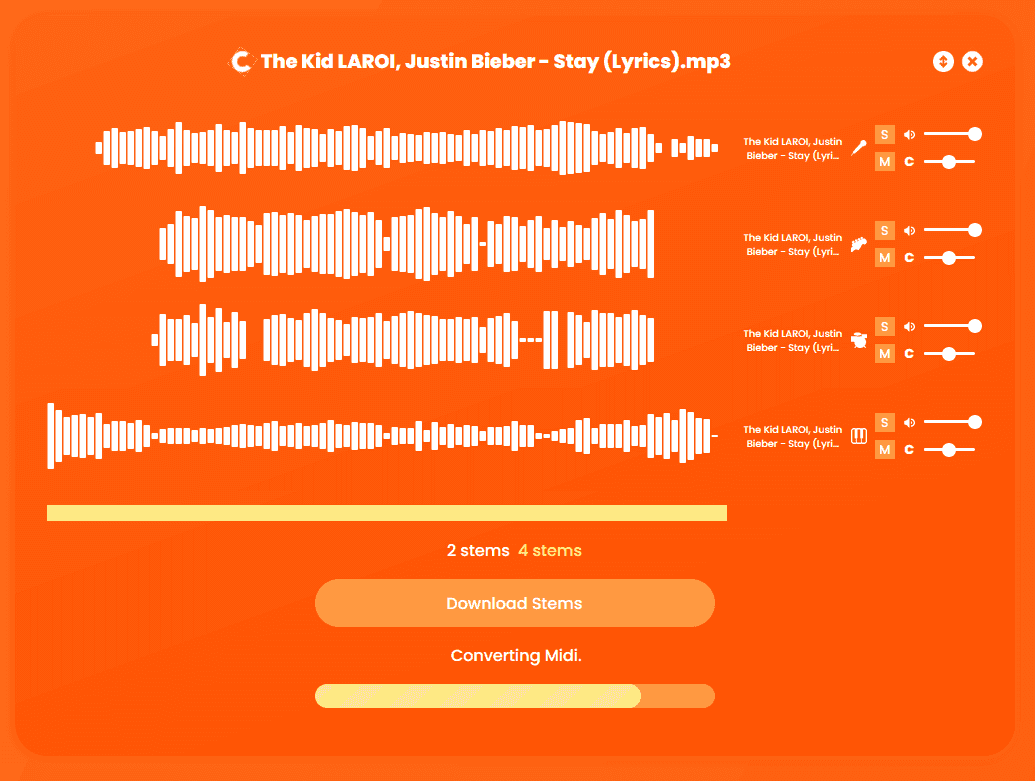 As always, thanks for using Fadr, and we can't wait to hear what you make next! Send us your creations on Instagram and Tik Tok! If you have any feedback or suggestions for the site, please fill out our Contact Form.