The World's First Drum Separator & Fadr's First VST - v6.0
Fadr v6.0 is here! We've added a new capability to music production with the world's first individual drum stem separator. We've also opened up beta access to the Fadr Stems plugin to our Fadr Plus subscribers.
Individual Drum Stem Separation
We've added three new stem types to Fadr: Kick, Snare, and Hihat. The Hihat stem represents everything that isn't Kick or Snare. Now, you can extract individual drum samples from any song or drum recording.
Create drum stems by going to the Stems page, opening one of your songs, and clicking "Separate Drums".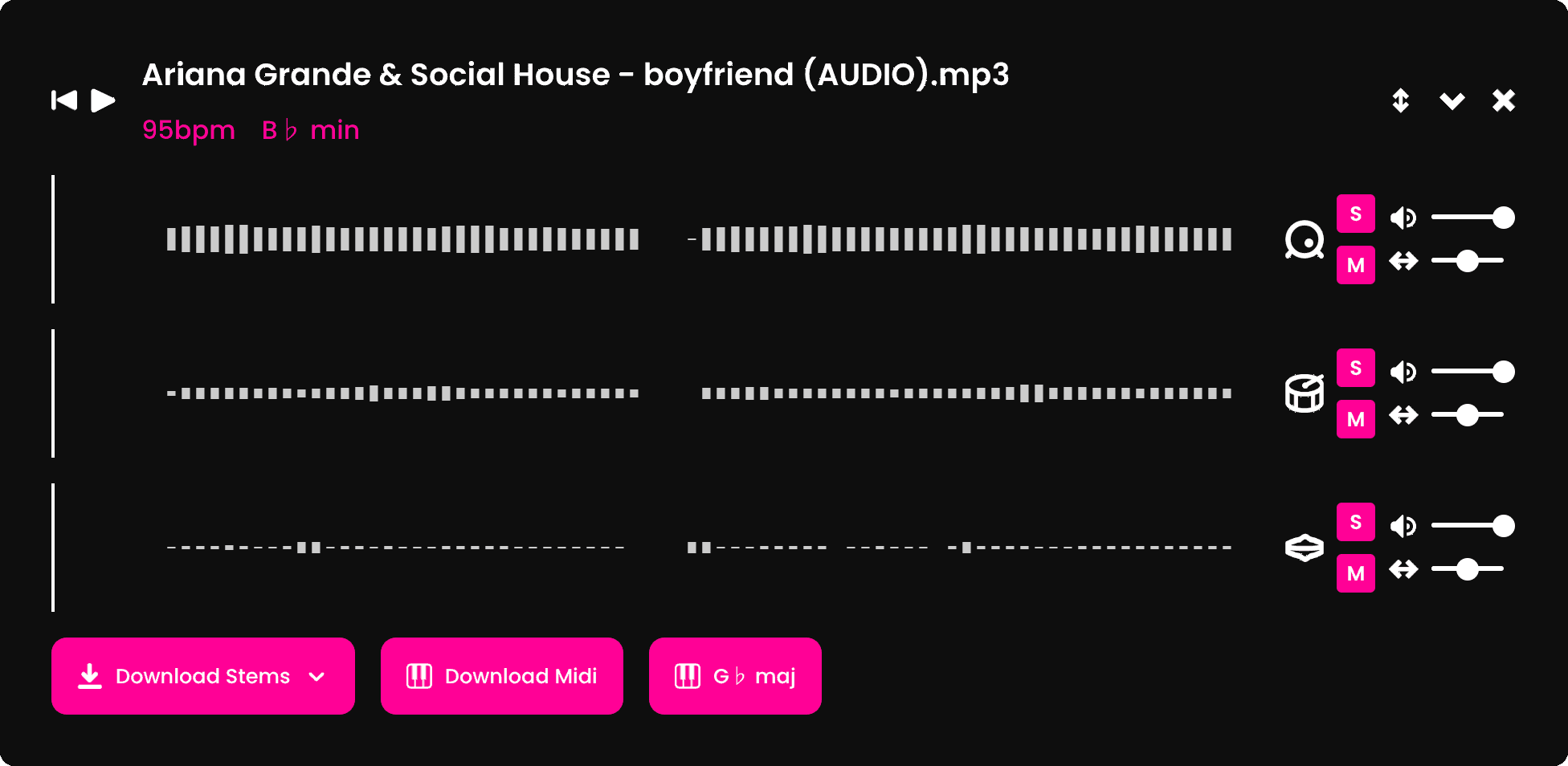 Fadr Stems Plugin
Fadr Stems is a VST audio plugin that allows you to extract stems of any song. Just drop it onto any track and record the track into Fadr Stems. It'll quickly separate stems and then you can mute, solo, and mix the vocals, bass, drums, and other stems.
Beta access is currently available to Fadr Plus subscribers.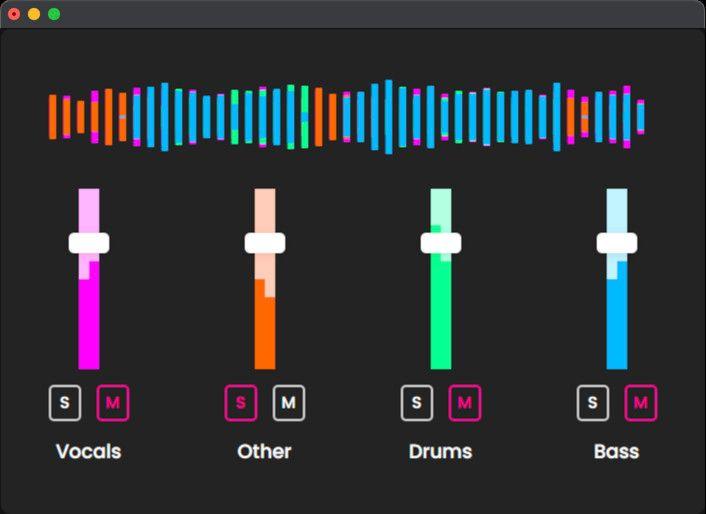 As always, thanks for using Fadr, and we can't wait to hear what you make next! Send us your creations on Instagram and Tik Tok! If you have any feedback or suggestions for the site, please fill out our Contact Form.