How to Remove Vocals From Any Song
Removing vocals from a track has always been a tricky task due to its technical difficulties. So far, there's no perfect method to strip away vocals, but at Fadr, we've come up with a cutting-edge solution that provides a nearly perfect result. Thanks to this tool, you can effortlessly mute the voices in any song and obtain a high-quality instrumental track for various purposes, such as social media content, karaoke, background music for presentations or practice.
Here's a step-by-step guide for you to follow to master the art of vocal removal in any audio.
Tutorial
01
Stems Section
On the Fadr website, navigate to the 'Create' section and then click on 'Stems'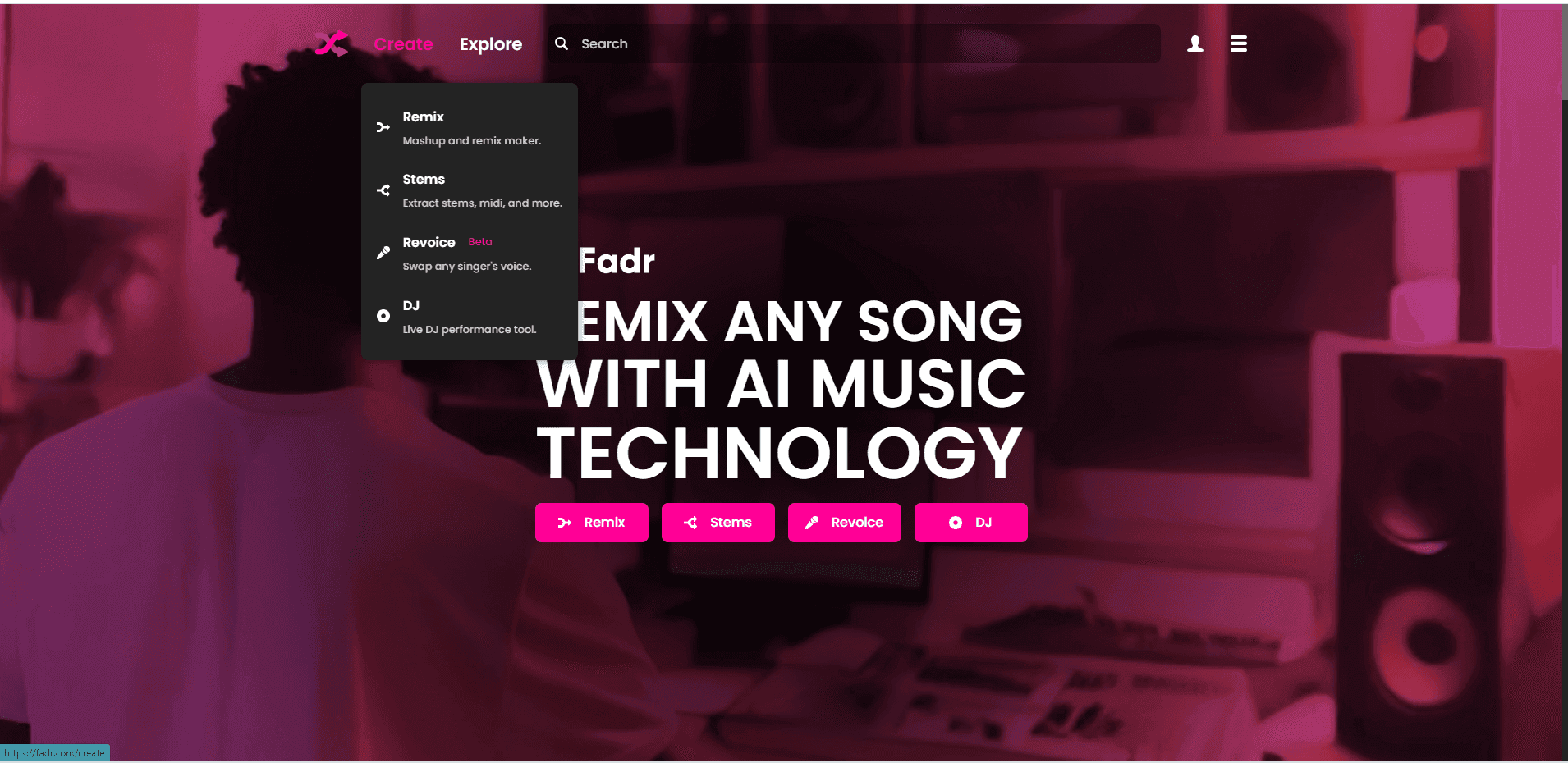 02
Upload Songs
Click 'Upload Songs' or find a file on your computer, then drag and drop it into this section.
03
Stemming
The audio will start to load and then automatically separate into 4 different stems

04
Results
Results will be displayed and you can start listening to the stems separately, to listen the preview of the track without the vocals just hit the mute button in the vocal
05
Eliminate Vocals
Finally using the bottom-panel, you deselect the vocals and select the other stems you wish to download. They are available in .mp3, .wav, and midi format